(Asian Independent)
Appeal:
I am Somnath Waghmare, a documentary filmmaker and a Ph.D scholar at TISS Mumbai. I have also worked as a contract employee at FTII, Pune. I am associated with the progressive social movement in Maharashtra.
My documentary films explore caste and Dalit assertion. My first film was "I Am Not a Witch", on the problem of witch-hunting in Maharashtra. It is the story of an old tribal woman from Nandurbar, Maharashtra, who was accused of being a witch and faced social boycott. You can see the film here: https://www.youtube.com/watch?v=QG4g9pXwHSQ
My second film is "The Battle of Bhima Koregaon: An Unending Journey", on the history of the so-called untouchable Mahar ( Dalit) who fought and defeated the entrenched Brahminical rule of the Peshwas in the Battle of Bhima Koregaon in 1818. My film became an important source for people to understand the battle's history. This film has been screened across India and also in New York. You can watch it here: https://www.youtube.com/watch?v=PDw43hJf_IY
I have been working on a documentary biopic of Dr. Gail Omvedt and Dr. Bharat Patankar, a noted activist and academic couple in Maharashtra for the last two years. The film is in the post production stage. You can watch a trailer here: https://www.youtube.com/watch?v=t1CPxb8J8qk
My current project is about one of the significant and important places for the Dalit movement in India, Chaityabhoomi in Mumbai. The Dalit movement in Maharashtra has had a continuous and unbroken presence for 300 years now. Dr. Babasaheb Ambedkar's anti-caste and Dalit human rights movement began in this land. Babasaheb himself stayed in Mumbai for most of his life, and when he died on December 6, 1956, his last rites were done near the sea at Dadar. His followers later built Chaityabhoomi at that spot.
Every year, lakhs of Dalit-Bahujan across the nation visit this place and pay tribute to their revolutionary leader. But the city's media and elite Mumbaikars only show disdain for this peaceful event. This documentary film will bring to light the history and cultural politics of how people commemorate December 6 at Chaityabhoomi and what its relevance is in contemporary India. We had begun shooting for this film between 1 and 6 December, 2019, but due to the Covid-19 pandemic, we had to postpone any further shoots. We will begin work on the film again by this December.
There is no producer or production house associated with this project. Our production budget is Rs 3 lakh. We would be grateful for any support that you are able to give.
Bank Account details
Name: Somnath Baburao Waghamare
Bank name: State Bank of India
Bank address: Shivaji Nagar, Aundh Branch, Krishanee, Plot No. 17, Pune
Account no.: 55147141640
IFSC: SBIN0050571
Email: somwkamal@gmail.com
Mobile: 7887721714
Preview YouTube video I am not a witch Documentary Film I Directer – Somnath Waghmare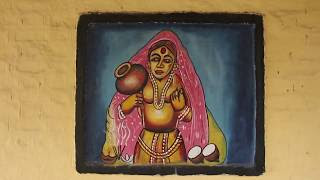 I am not a witch Documentary Film I Directer – Somnath Waghmare
Preview YouTube video The Battle of Bhima Koregaon Documentary Film Official Release | Director – Somnath Waghamare
The Battle of Bhima Koregaon Documentary Film Official Release | Director – Somnath Waghamare
Preview YouTube video Gail and Bharat I Documentary Film Promo I Director – Somnath Waghmare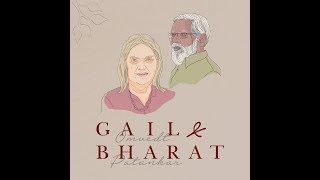 Gail and Bharat I Documentary Film Promo I Director – Somnath Waghmare